Sasquatch Brewing Company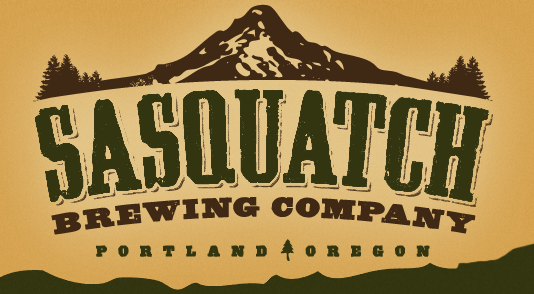 Sasquatch Brewing Company
6440 S.W. Capitol Highway Portland, Oregon 97239
sasquatch@sasquatchbrewery.com
(503) 402-1999        
This small microbrewery is located in Southwest Portland, OR, not far from the 5 freeway.
When I first read about this place, I was hopeful because Portland has so few bigfoot-related locations.  The last paragraph of the article stated that the naming of the brewery had nothing to do with the hairy bipedal primate, but rather the spirit of the Northwest.  This disturbed me greatly, so I went in to speak to the owner about it.
I found the owner to be more than willing to entertain my concerns.  He told me that he wanted to open a brewery, not a bigfoot museum.  I told him that his food better be good if he was going to dis bigfoots like that, and luckily, it was very good.  So good, in fact, that I forgave his mistake, and even his "spirit of the Northwest" comment in the article.
While Sasquatch Brewing Company is definitely not a bigfoot museum, there are a couple of bigfoot casts adorning the walls donated by Thom Powell, who teaches in a nearby middle school.  Thom actually was the teacher of the owner's son years ago.  The owner politely refused my donation of a Heryford Cast from 1982.  Another mistake, and surely only barely forgivable in the eyes of most bigfooters.
Since my first trip to the Sasquatch Brewing Company, I had the opportunity to speak at the venue in preparation for the 2012 Oregon Sasquatch Symposium.  It's becoming easier to forgive the establishment for their lack of embracing the bigfoot thing…  When I finally have one of their excellent microbrews for myself, I'm sure I won't hold a grudge on behalf of bigfoots everywhere…